OK, I'll admit.. I haven't had this much fun with a character for a long time.
For some reason Vanessa is fun to work with.
I've got her almost tweaked to perfection making rendering a breeze..
well 30 – 90 minutes isn't a breeze by itself but, when it renders the chance of unexpected surprises is down to a minimum.
so I can take a cup of coffee or even take a shower while I wait  the render is completed.
making is more relaxed when I know things are OK when it is finished.
and while I was trying a new hair style I decided to make a 'glamour  shoot' style of image.
It got me going 'wow' I'm so happy with this one  😀
She looks so different!
Iray truly delivers, she looks so real.. and she is completely digital I can assure you, feeling like Dr. Frankenstein "It's alive!"-haha
more to come – Oh yes.. Definitely!
I'm enjoying myself too much with this one..
So.. what's next? any suggestions?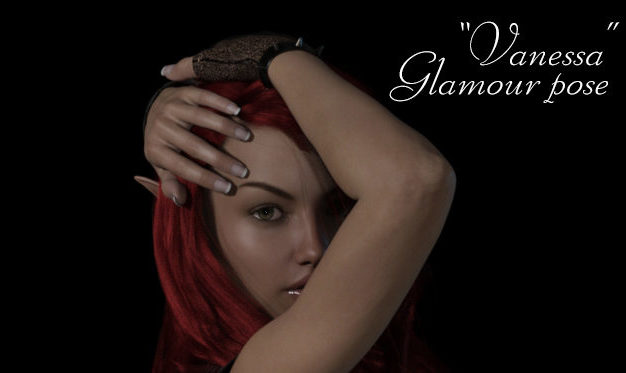 Click on the image to see the full picture